Guaranteed interviews for the Healthcare Assistant roles!
Are you 18-30 and looking for employment in the Southampton area?
Are you interested in a career where you can make a difference?
In partnership with University Hospital Southampton and Paragon Skills, The Prince's Trust are offering a FREE online employment training course, giving you a fantastic opportunity to start a career as a Healthcare Assistant.
This programme is designed to give you the skills and experience you need to become a successful applicant.
By attending this programme you will have a guaranteed interview with University Hospital Southampton to secure a Healthcare Assistant role with a starting salary from £18,546
What does a Healthcare Assistant do?
Healthcare assistants play an important role in the NHS by making sure a patient's experience is as comfortable and stress-free as possible. It can also be the stepping stone into many other NHS roles.
You'll work under the guidance of a healthcare professional such as a nurse and your job will vary depending on where you're based. For example, in a hospital you may:
Help to feed patients
Help people to move around the facility
Make sure patients feel as comfortable as possible
Provide physical and emotional support to patients
Take blood samples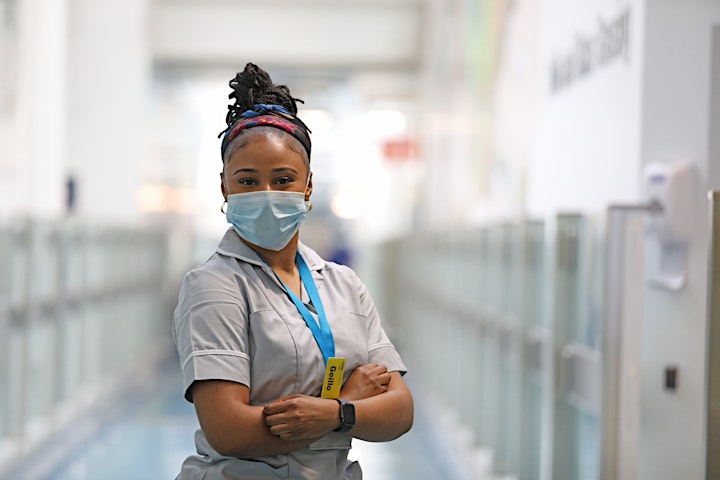 WHO: Young people aged 18-30 who are passionate about healthcare and have the right to work in the UK.
WHEN: 17th January - 4th February
WHERE: Take part from home using your phone, tablet or computer (Microsoft Teams)
During the 3-week virtual course you can expect:
Vital knowledge from the Care Certificate to understand the care setting
Information about the employer, job roles and the work involved
Online application support by sector experts
Group interview preparation sessions
A guaranteed interview directly with the employer
Access to funding to help you start work e.g. DBS checks, uniform, travel, etc.
3 months of mentoring support to help you settle into the role
Attending this programme does not impact any benefits you may be eligible for.
Please remember:
Interviews will be held after the final week of the course with University Hospital Southampton. The employer may want to hold a 2nd, longer interview before deciding whether to offer a role.
Registering for this event does not mean you are guaranteed a place on the programme. A Prince's Trust Executive will be in touch to check that you're eligible for the programme and confirm your place.