Live interviews for entry-level Social Care roles in North London
Are you 18-30 and interested in working in the care sector?
Are you interested in a opportunity to develop your skills and learn on the job?
This free 4-week programme will support you to apply and interview for care worker roles with employers that are hiring right now in Barnet and Stanmore!
After completing a one-week work placement you have a guaranteed opportunity to attend an interview with the employer for the roles you're interested in!
There are two Social Care roles available to apply for:
Programmes Assistant - 30 hours per week | £10.05 per hour.
Based in either Stanmore or Barnet, as a Programmes Assistant will be responsible for front line delivery of day services to members, including running and supporting with activities such as chair based-exercise classes, discussion groups, card games and board games.
Day Care Assistant - 38.5 hours per week | £9.47 per hour (£10:15 when qualified)
Based in Stanmore or Barnet, As a Day Care Assistant you will assist and support residents in a wide range of daily activities so that they can achieve optimum wellbeing, independence, self-expression and fulfilment. You will strive to provide all stakeholders including residents, their relatives or representatives, volunteers, external visitors and colleagues, with a positive customer experience to enhance their experience as well as their view of the employer as a caring professional service provider.
About the employer:
The employer is one of the largest providers of health and social care services in the UK, touching the lives of 10,000 people every week. Their 1,100 strong passionate workforce represents a culturally diverse team dedicated to providing care for those that need it.
The employer offer excellent staff benefits, including:
Career Development Opportunities
Yearly Pay Reviews
Staff Well Being, Engagement, and Recognition Initiatives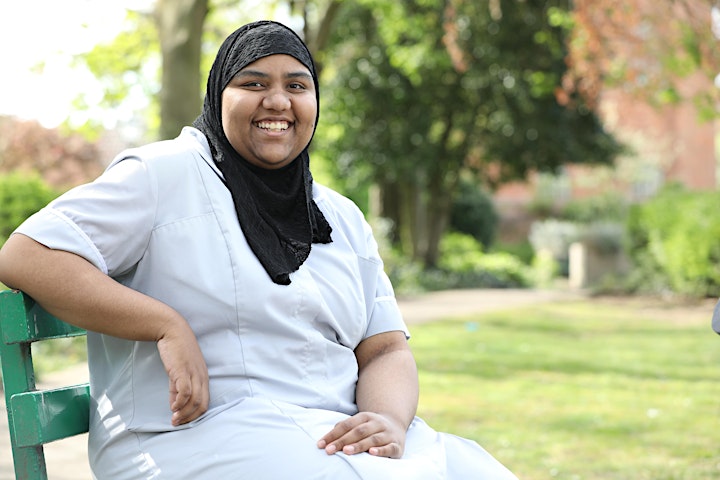 WHO: Young people aged 18-30 who are motivated and ready to work!
WHEN: 8th October (Taster day) | Week 0: 13th October| 18th October - 12th November (You must be available for the entire program).
WHERE: Both in person face to face work placements and virtual sessions from home using your phone, tablet or computer (Microsoft Teams - free to download)
On our FREE, VIRTUAL course you can expect:
Information about the employer, job roles and the work involved
Online application support by sector experts
One-to-one and group interview preparation sessions
Complete the Theory section of the Care Certificate
1 week work placement at one of the care homes
A guaranteed interview with employers who are hiring right now!
Access to funding to help you start work e.g. vaccinations, travel, etc.
3 months of mentoring support to help you settle into the role
Attending this programme does not impact any benefits you may be eligible for.
Please remember:
After registering your details, a Prince's Trust Executive will be in touch to check that you're eligible for the programme and book your place, Please check phone/emails.
You must have had two Covid Vaccinations to take part in this programme and you may be asked to provide evidence.