The Prince's Trust, in partnership with University Hospitals Sussex and Paragon Skills, is hosting an intensive 3-week programme to help strengthen your NHS knowledge and employability skills so you are fully prepared and supported to apply for a Healthcare Assistant apprenticeship.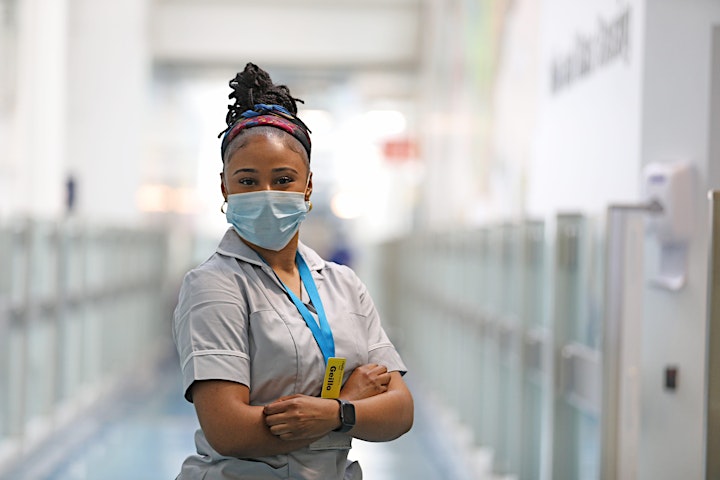 On the first day of the programme you'll be introduced to Paragon Skills who are delivering the sessions online via MS Teams and the Widening Participation team at UHSussex who are looking to recruit apprentices NOW.
The main programme will run from Monday 13th September – Friday 1st October. It will include sessions that cover what you will be trained on as a Healthcare Assistant such as:
Duty of Care
Equality, Diversity & Inclusion
Basic Life Support
Privacy & Dignity
Safeguarding
Infection Prevention Control
Fluids & Nutrition
Mental Health, Dementia & Learning Disabilities
After the programme, you have access to a range of support from The Prince's Trust to help you into employment including:
Access to funding to help you start work e.g. DBS checks, uniform, travel, etc.
Up to 6 months of mentoring support and job coaching
Who should sign up?
Young people aged 18-30 who are passionate about healthcare and have the right to work in the UK. You must be able to start a full-time apprenticeship ASAP.
When do I need to show up?
You are required to participate in the programme for 3 weeks between Monday 13th September – Friday 1st October with sessions running every weekday between 10am-3pm.
Where do I need to be?
Take part from home using your laptop/PC . The sessions will be online via MS Teams. You must also live within the Sussex area to commute for apprenticeships at UHSussex hospitals.
Please note:
You must provide a UK contact number and address in the Sussex area.
You must be able to use MS Teams on a laptop/PC only. You will be required to keep your camera on during the sessions and blur your background. We can provide help to get a laptop if you don't have any access to one.
You must be able to commute to any of the 7 hospitals within the University Hospitals Sussex NHS Foundation Trust: Royal Sussex County Hospital, Royal Alexandra Children's Hospital, Sussex Eye Hospital, Princess Royal Hospital, Worthing Hospital, Southlands Hospital or St. Richard's Hospital.
Attending this programme does not impact any benefits you may be eligible for or currently receiving.
Registering for this event does not mean you are guaranteed a place on the programme. A Prince's Trust Executive will call you to check that you're eligible for the programme and confirm your place.