Live interviews for entry-level NHS Healthcare Assistant roles!
Are you 18-30 and looking for employment in Lancashire (Preston, Chorley and Leyland)?
Are you interested in a career where you can make a difference?
This 10 week training programme helps you to develop valuable skills and experience needed for working within the NHS.
You will gain qualifications, meet new people, develop your knowledge of the NHS and learn about a range of healthcare roles available..
You'll also have the opportunity to apply for Paid roles available upon successful completion of the programme and interview with NHS employers that are hiring right now!
Please note that the roles available are located in Preston, Chorley and Leyland , so please only register to this programme if you can comfortably commute to these locations.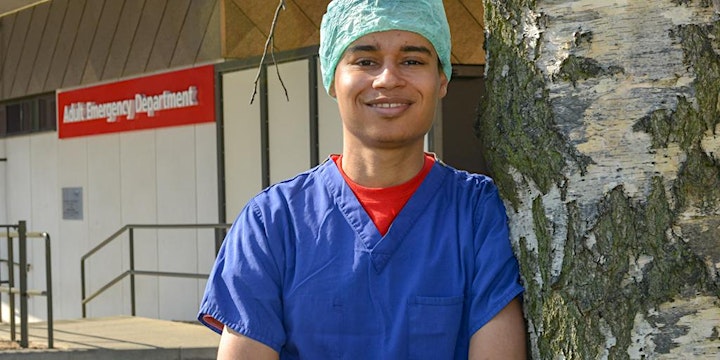 WHO: Young people aged 18-30 who are motivated and ready to work!
WHEN: Taster day: 6th July || Main 10 week course: 23rd August - 5th October
WHERE: This programme will take place across classroom sessions, NHS ward placements, and via virtual meetings (Teams). All out of home locations will ensure the required Covid guidelines are followed.
HOW THE COURSE WORKS:
The course will be running from Monday 23rd August - Tuesday 5th October .Over these 10 weeks, you will:
Gain Skills for working in Health and Social Care
Learn about Values based recruitment.
Boost your confidence and communication skills
Complete a work based placement within a hospital setting
Taking part will not affect your benefits.
Receive up to six months support after the programme has finished
Interviews for live vacancies will be available
Don't forget!
The programme is eligible for young people aged 18-30 who are able to commute to locations within the Lancashire area.
All the sessions will take place across classroom sessions, In NHS settings, and via virtual meetings following all relevant Covid guidelines.
Be prepared to apply for the available roles before you sign up. - Think about how the current government measures will affect you and the people at home with you.
After registering your details, a Prince's Trust Executive will give you a call to check that you're eligible for the programme (i.e. you're aged 18-30 and ready for a new job).
Please remember that we will call you to confirm your participation, so make sure you answer your phone!
Registering for this event does not mean you are guaranteed a place on the programme. Please check your emails and/or phone as we will get in contact with you for more details before we share the event link.
Please only register if you definitely want to attend so other people who are interested do not miss out