Live interviews for entry-level Healthcare Assistant roles!
Are you 18-30 and looking for employment in the Milton Keynes area?
Are you interested in a career where you can make a difference?
Join our free course to learn more about the Healthcare Assistant roles available and the important and exciting part you could play in the NHS.
You will also get the opportunity to apply for roles with Milton Keynes University Hospital NHS Foundation Trust, who are hiring right now!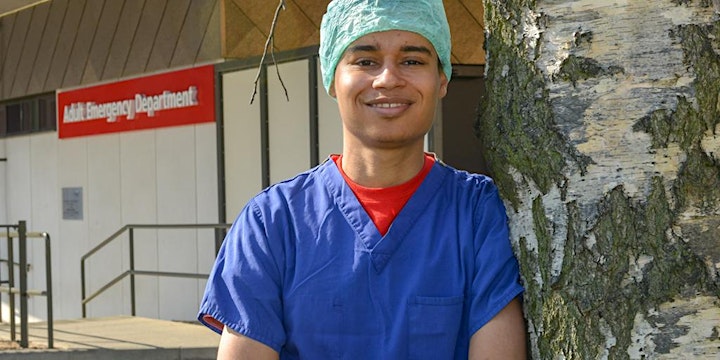 WHO: Young people aged 18-30 who are motivated and ready to work!
WHEN: Monday 22nd February - Friday 12th March.
WHERE: Take part remotely from home using your phone or computer!
HOW THE COURSE WORKS:
Over these three weeks, you will:
Learn more about working in the NHS, where you will have the opportunity to ask any questions you have. You will also learn more about the Healthcare Assistant roles available, including the key duties you will be responsible for.
Receive tailored support to help you identify and demonstrate your key strengths and values, specifically for the Healthcare Assistant roles.
Receive advice, guidance and support to apply for the roles available and prepare for interviews.
Achieve qualifications in Preparing to Work in Adult Social Care, Personal Development for Employability, Customer Service, Personal and Interpersonal Conflict and Health & Safety
Don't forget!
The programme is eligible for young people aged 18-30 who live within a commutable distance for jobs in the Milton Keynes area
All the sessions will take place online. Ensure you have access to Microsoft Teams on a preferred device (i.e. phone, laptop, tablet)
Be prepared to start work immediately. Before you sign up, think about how the current government measures will affect you and the people at home with you.
After registering your details, a Prince's Trust Executive will give you a call to check that you're eligible for the programme (i.e. you're aged 18-30 and ready for a new job) and confirm your place.